Join  The Triple Nine Society

triplenine.org 00.01% qualify

and there is a charge and an

extremely difficult strict test

Join  The Triple Mine Society

triplemine.org 99.99% qualify

and  there  is no  charge and you might earn some money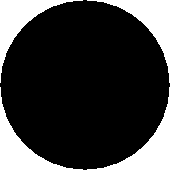 The President is not as dumb as you think.  It's in The American Institution, no-one can be smarter than the American President

Dumb pineapple from Dumsuss outsmarts Texus Mensuss with high OQ score 125.  We have to get rid of that dumbass pineapple in Queensland before edible Dum Sums take off.

We must unite against babies with OQ scores higher than a future President. Trust me on this. God bless North America, North Korea, North Mexico and the North Pole. Mrs President, tear down that wall. From now on OQ scores will range from 000 to 123 except for me.

                     Dumsuss must be obliterated for good.






You're cheating!  She is not! You are!

..and we  are going  to look for  The Little One who  is missing  in  Queensland and we're  gonna  put a  baby in space...

EXPRESSIONS OF INTEREST  SOUGHT FROM  TODDLERS AND TEACHERS  FOR  QUEENSLAND  LUNAR  MISSION

* Pupil ages 0 to 9    * Teacher ages 9 to 99    * Teachers to be engaged by pupils  on contracts subject to suspension or termination    * Pupils to own School     * School to run  Space Ventures and Motion Picture Production  * Teachers required to wear School Uniform  * Teachers required to maintain OQ Score 123 + * School to focus on People Safety * School to be part time parallel with regular schools * Teachers can have detention * No homework required * Pupils 

to start their own  Go Go Go Schools  and earn as they learn and  teach teachers  Queensland Orithmetic   * No Hecs 

                                                                            wishing@wishingworld.com

  THE TIMES ARE CHANGING THE TABLES ARE TURNING THE PUPILS ARE REVOLTING

                                               CHILDREN OF THE REVOLUTION



www.australianspaceagency.com



No, I'm Dim Tot and she's Dum Tot

I'm Dum Tot and she's Dim Tot

Notice the location of the pinhole dot and the rotated letters of the name Celestine. The name has been rearranged to encapsulate the 44 digits in the Dum Sum. The location of the pinhole also encapsulates the Dum Sum. Each Dum Sum relates to a birthdate. 

Each digit of the Sum has to know how to rearrange all digits in correct order if they become jumbled, and to recognise Counterfake or missing digits for the movie Missing Figures. From the lines and dot in the square of the missing digit, complete the 44 digit Sum. 

Hmm, let's see. We'll use the Rocking Rocket for thrust and the Pedal Rocket for land travel and we can use  the energy from free speech for the Eternity Rocket. And we can

draw on our own money for

fundraising. We can use

Bob Coin for the

Fake Moon

Landing.

Missing Mangos found in Queensland  



HUMEROLOGY                 IRISOLOGY                 MYSTEROLOGY 

I'm going to the Moon not only to discover
 the joker who painted fried egg on a jellyfish
, but also to discover the joker who  put this image of a toothbrush peeing into my pupil, a replica from Napier's Bones appearing on surface of water as it went down the gurgler in Queensland.
Queensland Gets Smart 

  appointing Mrs Noughtfear in   

    Department Of  Doll Safety

Mrs Noughtfear's Look School

for babies and dummies

TEN.12345678987654321.NET